Those creative shirts you see at every Deep Ellum Arts Festival are more about looking cool. Funds go to supporting the projects of the Deep Ellum Community Association; the designs promote the neighborhood throughout Dallas and beyond; and the work or artists get seen by anyone who sees you wearing the shirt.
Now you can get those shirts, and others, at Everything Ellum on Main Street.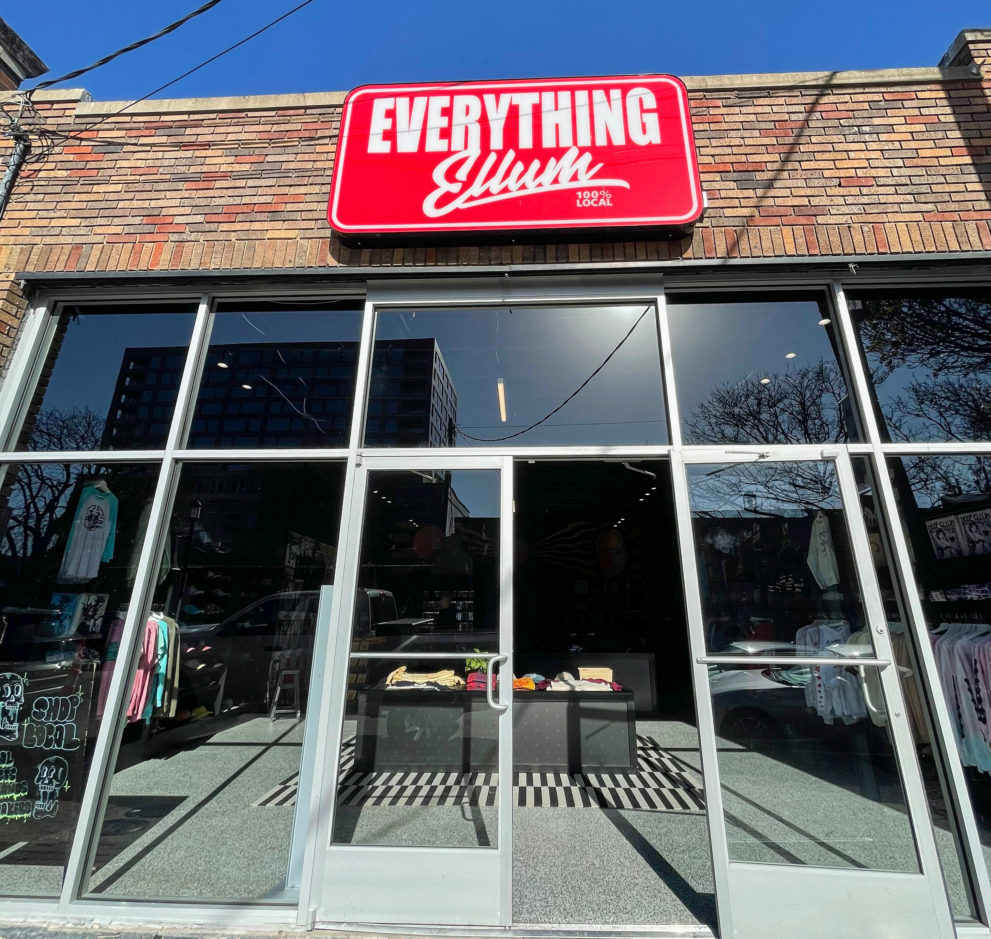 The store opened in December, led by Braxton Martin (CrossFaded), Corey Good (CrossFaded), JR Muñoz (Will Call) and Chris Lewellyn, who prints the shirts.
Shirts sold at Art Fest are used to raise money for the Deep Ellum Community Association, which uses the funds for neighborhood projects. Lewellyn also had a storefront on Commerce Street for a while, and now he's settled in at Main Street, where he has his shirts, as well as the work of other local businesses.
"JR had this lease and wanted to find a use that's for the community," Lewellyn said. "They let me run this whole thing, build it and everything. They said, 'We know you can do this and be a real benefit for the community.' Currently, it feels like it's doing just that."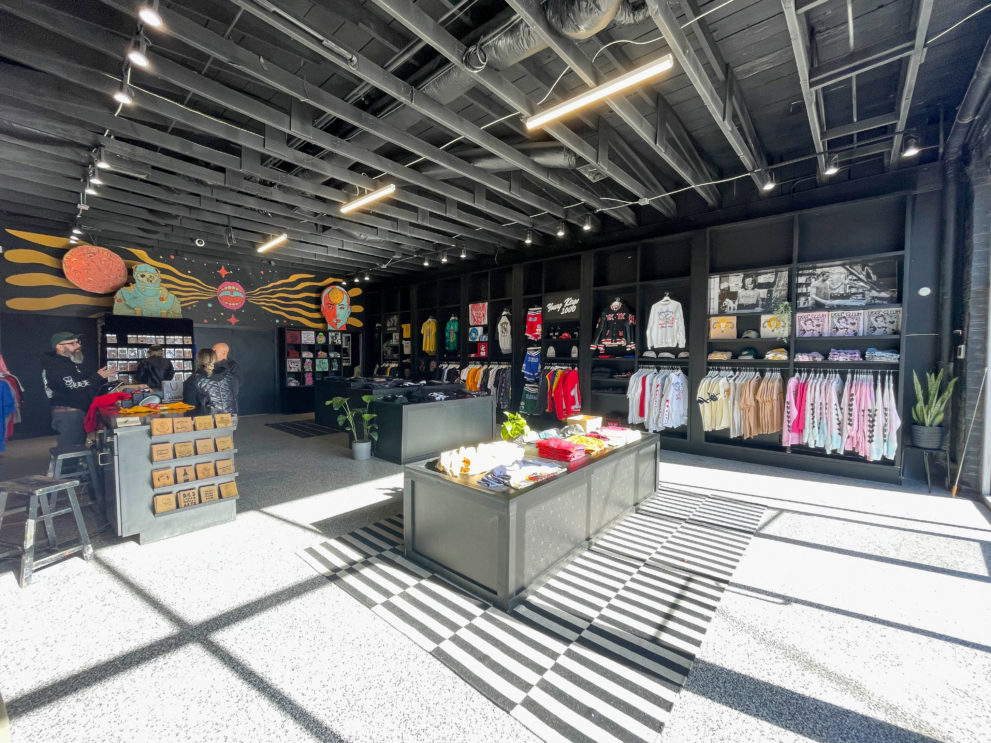 Right now there are seven brands in the space — with an intent to make that 12 over the next six months. All of them are local; most are locally made, all are at least partially made in Dallas.
The goal is to really be a help to the business, to get their name out and help smaller ones develop. They don't work on consignment — they buy the product straight-up, so it's an immediate benefit for the maker.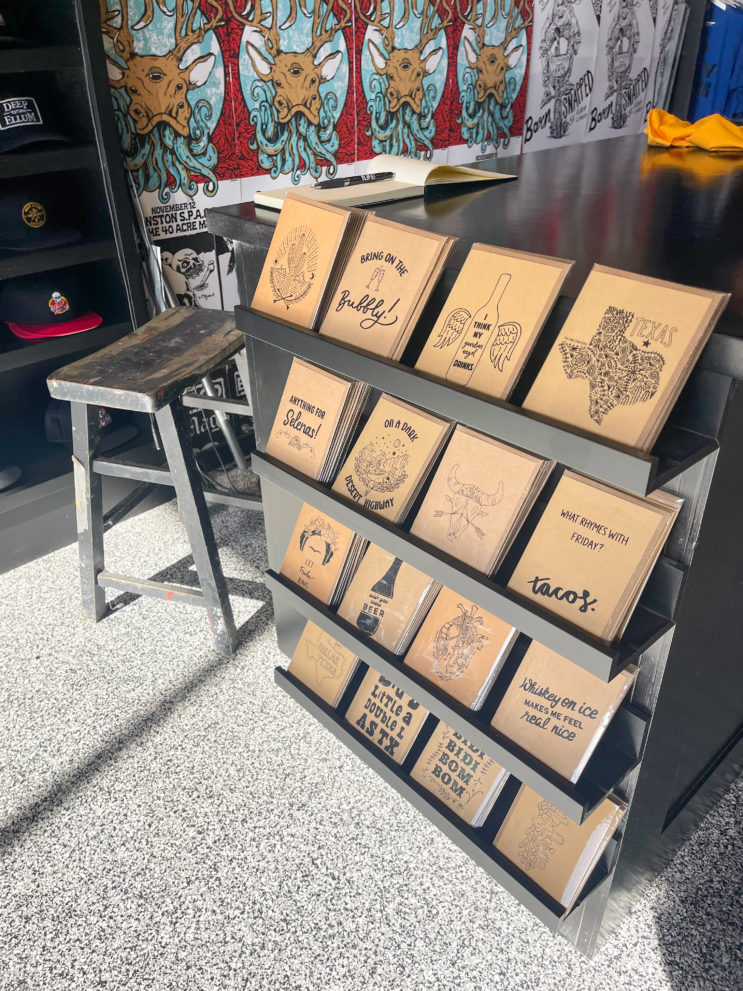 It's not dissimilar to how the Deep Ellum shirts work: Those display the work of local artists to promote their work. So far, they've been able to do that for 100 artists.
Lewellyn said he also has plans to have artists create designs for shirts, and tags would tell customers about the artist — where they're from, how to get in contact with them.
"I think the Deep Ellum shirts do a lot of promotion for the neighborhood because of the artists we've chosen," Lewellyn said. "The Deep Ellum apparel brand has gotten bigger, and that's showing that the artists here are important to the neighborhood."
Sales for Everything Ellum exceeded their expectations for December, and there's a grand opening planned for later this month. Creatives are welcome to stop in if they want their goods in the store, or they're an artist wanting to collaborate.
Everything Ellum is located at 2715 Main St. and open 11 a.m. to 8 p.m. daily.