On a quiet block of Commerce Street, as you head east past D for Dapper and Purify Bowls & Smoothies, you'll come up to little white and blue building with a simple sign protruding. On it is a calm, sweet looking sheep and one word: "VINTAGE."
This is home to Nylo Wool, a beautifully curated vintage shop in Deep Ellum.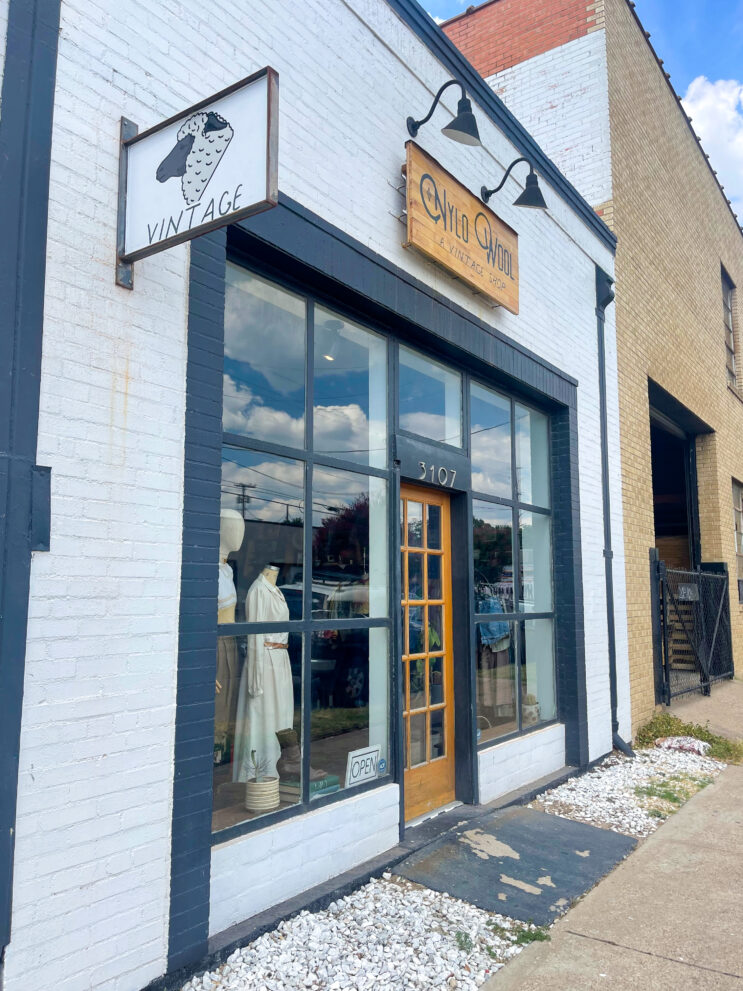 If this sounds like a familiar place to look through clothing, you're on track. Nylo previously partnered with Deep Ellum Denim. Nylo owner Daniel Brown took over the space in March. And since then, people — especially musicians — have been making their way through the store of vintage goods. A beautiful, antique map is framed on one wall as clothes and items full of character sit on display for sale all over.
"Nylo Wool is a vintage store focusing on great, quality items from all eras," Brown says. "We set out to find those items so we can offer timeless garments and items that anyone can work into their wardrobe or space."
What you see inside Nylo are items hand-picked by Brown from the Dallas area.
"We like to spark interest in learning about the past with all the random gadgets and interesting clothing we offer. We also look forward to offering non-shopping experiences like hosting musicians for small/intimate shows and contribute to the musical side of Deep Ellum," Brown says.
And that makes sense. His store is in Deep Ellum for its historic significance in Dallas, he says, "as a vintage shop that is always top of mind.
"We love that Deep Ellum has so much to offer, from great music venues to local shopping and sick dive bars. And it's an awesome backdrop for any photo shoot. It has a little bit for everyone, just like our shop."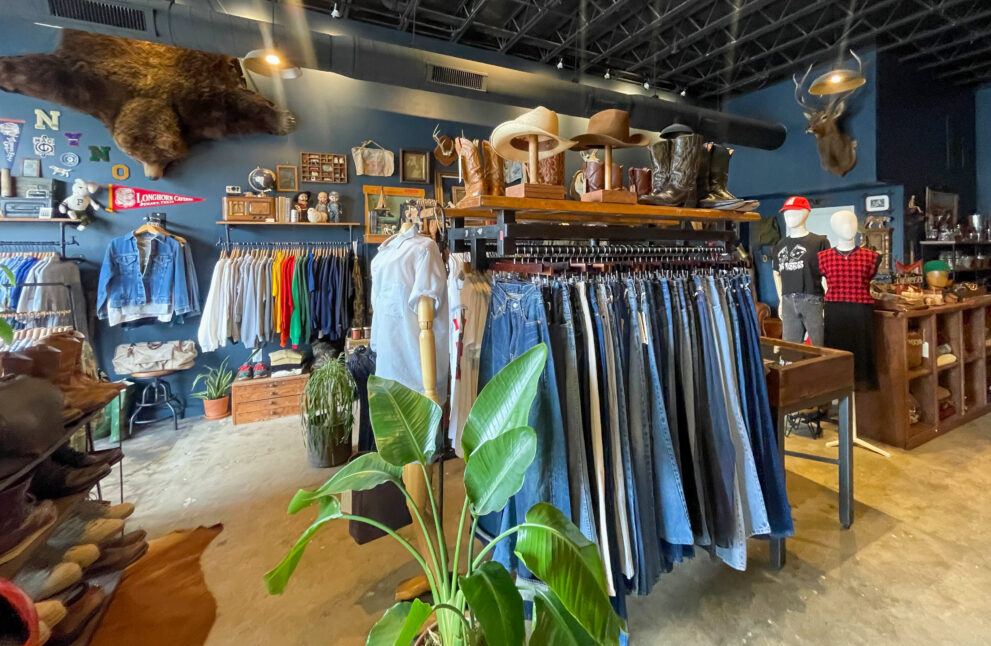 Stop in the shop just to take a look around — it's a beautifully put together space that just feels nice to be in. And then, you'll probably find a one-of-a-kind something you just can't live without. Curious before you go? They have a great website that not only shows you what they have, but provides a variety of photos for each item, getting down to the detail so you really see what the fabric is. If only all online shopping could be so easy.
Nylo Wool is located at 3107 Commerce St. and open 11 to 7 p.m. Wednesday through Saturday and 11 to 5 p.m. Sunday.