On the quiet, eastern edge of Main Street, lush trees canopy the one-lane street where cyclists make their way to and from the Santa Fe Trail and Deep Ellum. Historic buildings — both the warehouse type and early 20th-century one-storied — flank this end as you get closer to Cold Beer Company.
You'll also find a local business that's working to give women a workout while empowering them with confidence.
Teresa Stafford opened Power BAR Women's Fitness in Deep Ellum in January 2020. After spending her time in banking for 10 years, she started to own pole fitness studios in 2016, then sold them to staff members and dedicated all her time to the Deep Ellum location.
Most people find the studio online, she says, where you can find plenty of information, whether you're an expert or you have no idea what to even wear. And there's event a disclaimer about potential awkwardness:
"Pole dancing can build confidence, but you can expect to feel a little awkward in the beginning. Everyone does, and it's completely normal."
Stafford says people come in to lose weight, stay active and learn a new skill. There's a beginner drop-in class focused on basic pole spins, tricks and guided choreography.
It's also a chance for people looking to have a party or do some fun, easy bonding. For those dedicated to the sport, Power BAR even has a pole competition coming up later this month.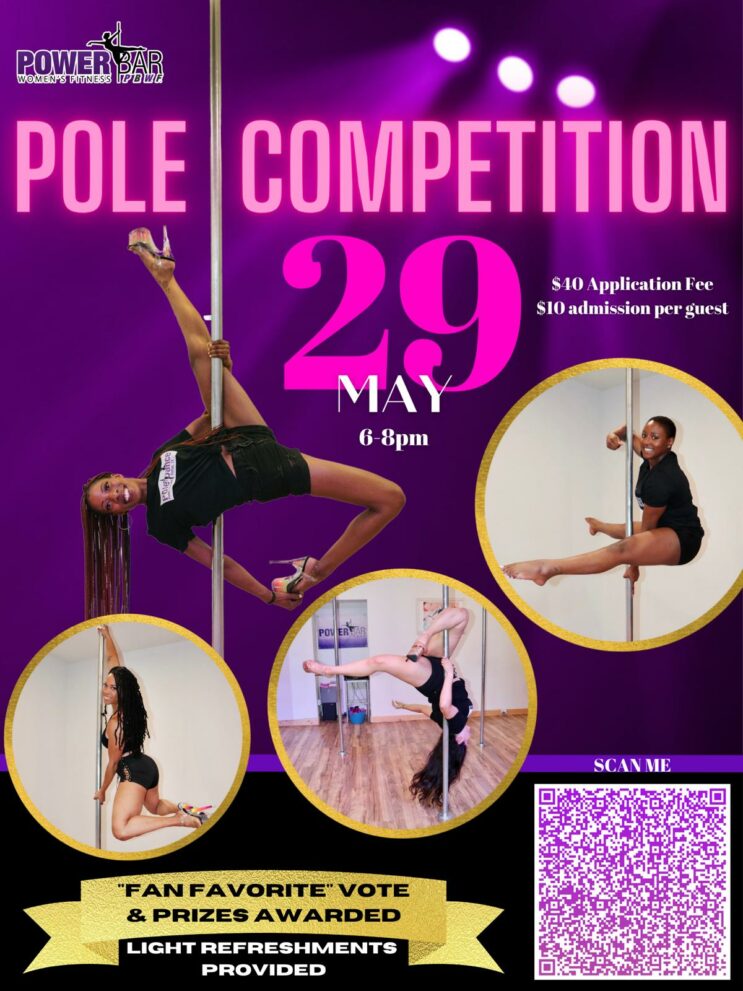 Stafford has a store next door that she opened last spring, where all the supplies you need are available, from appropriate clothing, super-high heel shoes and even a pole.
Inside the studio, you'll find art on the walls from previous years' Deep Ellum Art Festival booths. A local artist helped with the construction of the space that preserved the historic ceiling while allowing the installation of poles throughout the big room.
Some poles are static, others rotate with you. Each one can hold up to 350 pounds and are professionally installed to be sturdy. Students as young as 15 are welcome with written parental permission.
"Pole Dance is about Fitness, Self Confidence, and Inner Strength. We encourage the youth to learn about Pole Dance Fitness in a positive light and one that encourages self love," according to Power BAR's site.
You don't have to look a certain way or identify a certain way (men are welcomed, too!). It's designed to be a fun workout class with strength training, cardio conditioning, flexibility exercises and more. You can learn while building strength and have fun.
Power Bar Women's Fitness is at 3408 Main St., #3408 and is open 8 a.m. to 10 p.m. Monday through Saturday and noon to 10 p.m. Sunday.