The banners hanging throughout Deep Ellum celebrate how the neighborhood favors all comers — no matter where you're from, what you look like, how you identify or what you're into, you're welcome here. And part of that is because businesses exemplify that in their operations. One such place is Coffney M Hair Salon on Main Street.
"The one thing I love about our salon most is … it's a loving environment, people are able to be themselves, so it's a place where you can be you and you don't have to put on all these charades; you can just be yourself, and that's amazing to be able to offer that to the public," owner Coffney Johnson says. "And then to be able to give a good hairstyle, I've helped them with their self-esteem, with work. We help with the whole image."
Johnson has had her salon in Deep Ellum since 2010, though she was on Commerce Street when she opened. She made her way to Main Street in 2018 and fell in love.
"We love the energy on Main, we love the people, our neighbors, it's been such a blessing since we've been there. We've been there for five years, which came around so fast," she says.
The space is set up like a New York salon, with spaces close together so work can be interesting, but to ensure more conversation and inspiration happen organically.
"It makes the energy high," Johnson says. "So if I see my co-worker Cat doing an amazing color, inspires me, since I see it, I'm around it, I feel it, then it's just something that takes root in me. And vice versa."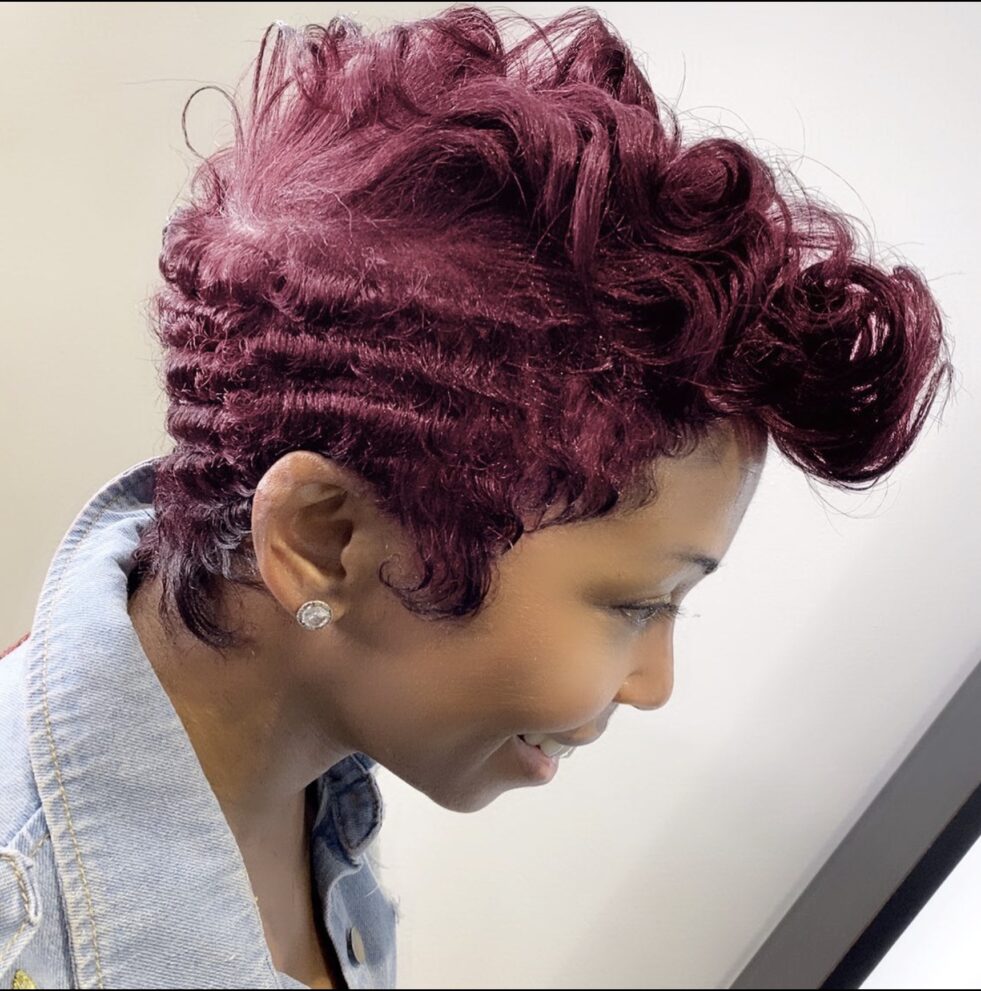 The artisans of the salon do a variety of work — weaves, dreads, extensions, color, cut, style.
"Our salon is just a collective of people that are hungry and passionate about their craft," Johnson says. "Everybody that works there, it's like they really care, they get it."
And Johnson knows what she's talking about: She's been doing hair almost all her life.
"My grandmother was a hair stylist, and I grew up going to the salon with her. And I have an aunt that does hair as well, so they grew me in the hair industry," she says.
She later went to beauty school while she was in high school. She was at the top of her class, and she loved doing hair — a combination that became clear as she won awards, worked in Hollywood and worked alongside several photographers all over the world.
"Hair has just been a dream," she says. "It's been my passion my whole entire life."
Coffney M Hair Salon is at 2924 Main St., Suite 101, and is open 11 a.m. to 6 p.m. Sunday through Wednesday, 9:30 a.m. to 6 p.m. Thursday, 9:30 a.m. to 3 p.m. Friday and 8 a.m. to 3 p.m. Saturday. For more information, call 214-566-8251.